Water Leak in a Commercial Building
5/9/2018 (Permalink)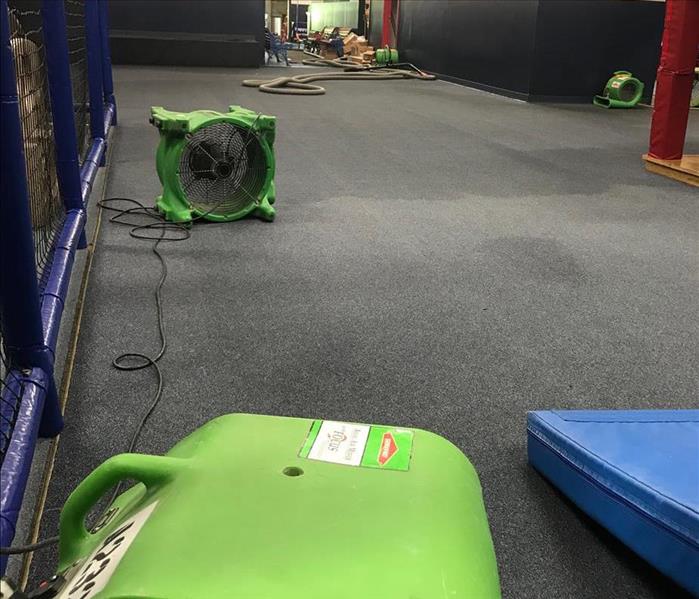 Recently, we were called to remediate a large-scale water damage in a multi-use commercial building. Multiple businesses were affected when a sink malfunctioned, and water pooled on the second floor, seeped into the drywall, and flowed down to the first floor.
Our crew responded quickly, using cutting-edge equipment to extract thousands of gallons of water. Once the excess water was removed, we observed that the carpets and the lower drywall was the most in need of drying. Our skilled crew set fans to dry the affected area in a timely and efficient manner. The photo shows our fans in action as they evaporate the moisture in one of the affected carpeted areas.
The customers involved were taken care of, and were all happy with the outcome after our crews finished the job.
SERVPRO of Stamford is always ready to help those in need, so if you suffer a damage like this, please do not hesitate to call.