Winter Savings Tips
1/17/2017 (Permalink)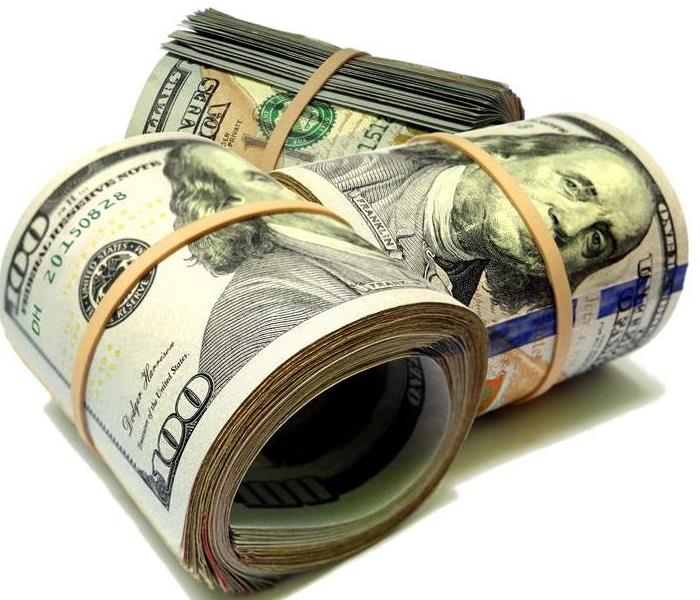 In the new year, many begin to dream of their new resolutions. Some may include losing weight, eating healthily, putting an end to procrastinations and earning a surplus of money. One thing no one wants to start the new year off with is a negative number in your bank account. Shopping over the holidays can be stressful for both you and your checking account.
Here are five quick tips to help you save money over the holiday season:
Come up with a specific price range for which you plan on spending. Base the presents you get off of your budget, not the opposite.
After your budget is set, choose to withdraw that amount in cash to reduce the impulse to overspend:
Avoid using a credit card since it can be tempting to push past your previously set budget.
When drafting your list of people and gifts, do not neglect the price of wrapping paper, bows, envelopes, stamps, etc. when staying within your budget:
Come up with precise calculations, and account for every item necessary to complete the process that is holiday shopping.
Create instead of splurge:
A variety of DIY tutorials on making gifts for family and friends can be found all over the internet. Creating a crafty homemade present has all of the meaning and value at much less of a price. Try looking on sites like Youtube or Pinterest!
If you have a lengthy list of people you intend on buying for, it may be easier to pair yourself with another who plans to buy for the same person(s) and split the price between you two.
One important factor to always keep in mind is the ideology behind the holiday season. Try to compensate experienced stress by immersing yourself in your loved ones or enjoying a nice warm cup of hot cocoa. SERVPRO of Stamford wishes you a very happy holiday season and a wonderful New Year!