Major Water Damage At Waterfront Restaurant
6/22/2021 (Permalink)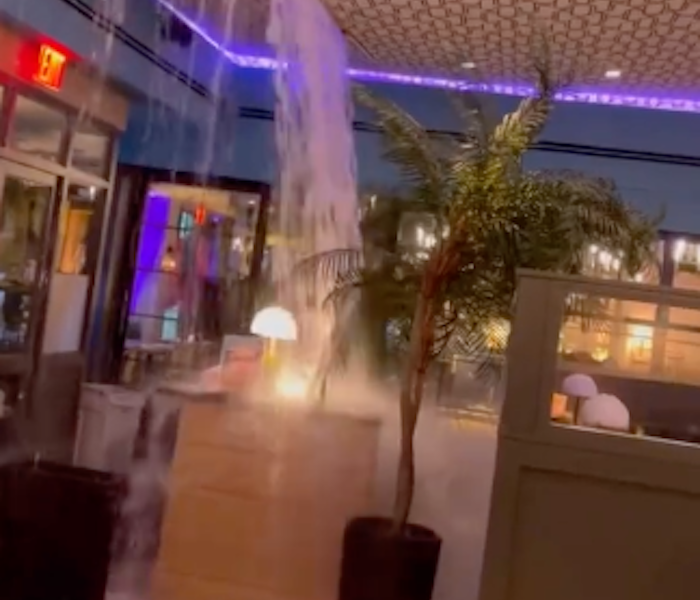 A couple weeks ago, we received a frantic call from the owner of a large restaurant in the greater area. Heavy rainfall caused the pipes to become overloaded to the point that a rupture was caused. Thousands of gallons of water poured onto the restaurant dining room and entrance while they were forced to just watch. Fortunately, they called us immediately so that we could begin remediation as soon as possible.
We arrived on scene with multiple crews of technicians, and ample equipment to get the job done. The immense amount of water was extracted and drying began. We set up an array of fans, dehumidifiers, and floor drying systems to reduce moisture levels as much as possible. Now that the remediation is done, our reconstruction team will take over and rebuild the space.
Every time a business suffers damage, the potential ramifications are doubled. This is because not only is there a cost associated with fixing the issue, but every day that they are not open is a loss of income from business interruption. So make the right choice when you need emergency damage remediation. Call SERVPRO of Stamford at 203.324.1642.