Fireplace Ash Disposal
11/20/2019 (Permalink)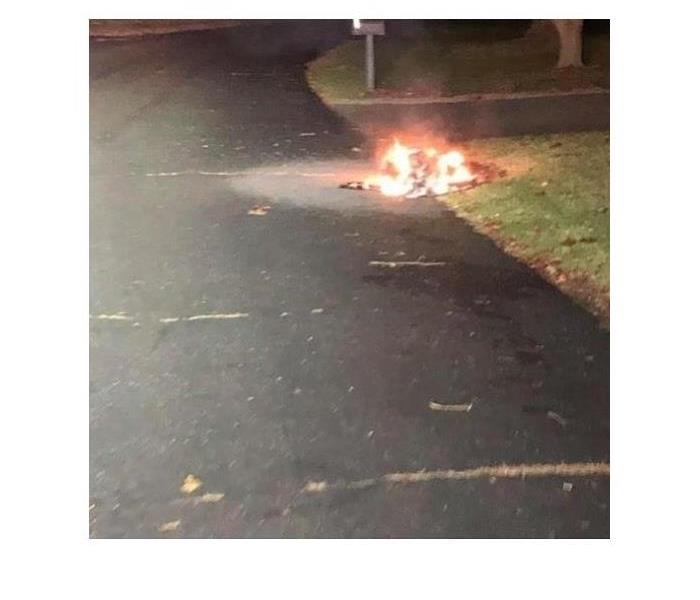 Recently, firefighters were called to a trash fire that started when fireplace ashes were not properly disposed of. Prematurely discarding ashes, which can stay hot for hours, leads to numerous fires every year. Now that the weather is getting colder, people are turning to their fireplaces and wood burning stoves as a source of heat. Follow of these tips to make sure that you are taking the right precaution with your ashes to avoid any damage to you or your property.
1.) Make sure you allow the remaining wood and ash to completely cool off before removing or transporting them.
2.) Transfer the remaining wood and ashes to a metal bucket, preferably with a shovel or similar metal tool. Get the receptacle as close to the fireplace or stove as possible, as this will minimize any hot material to fall on combustible material and igniting.
3.) Wet down the contents of the bucket to absolutely ensure that no damage can occur. After these steps are followed, you can dispose of the ashes with your normal garbage.